Interior Design for Beginners: How to Design a Space Unique to You
Design can be intimidating. But it doesn't have to be.
Think of it as a way to express your personal style while still creating a functional home.
But how is this done? Keep reading to learn how to uniquely design a space that you'll fall in love with.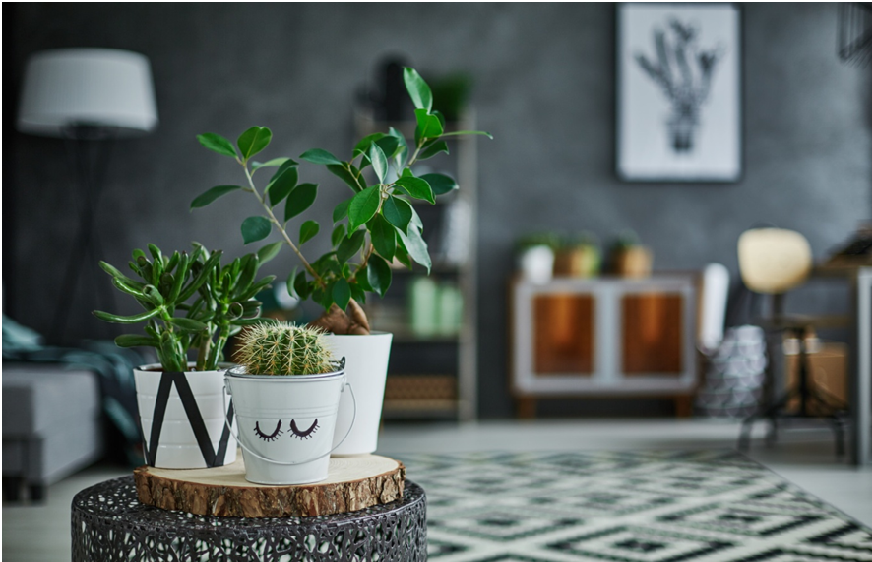 Accent Rugs
Accent rugs can bring a lot of personality to a room.
Before you choose a rug, think about the functionality and tone of the space. This will help you determine the color, pattern, material, and placement of the rug. Consider choosing wool for living rooms and bedrooms, cotton for kitchens, jute for outdoor spaces, and synthetic materials for hallways.
It's also important that the rug is the correct size for your space. Otherwise, it will look clumsy and detract from the other decor you've done.
Wallpaper and Paint
When people hear wallpaper, they usually think of their grandma's house plastered with abrasive floral designs.
But, it doesn't have to dominate the whole space. Make all your walls a neutral color, except for one, which is your accent wall. Accent walls utilizing wallpaper or brightly colored paint can be stylish and bring a needed pop of color to a space.
If you prefer a dark, sleek, and modern look, make the wall black, emerald green, or navy blue. If a clean, bright look is more your style, try florals or pastels.
And if you are wary about doing a whole wall, make something else the accent! Paint a cabinet or even a bookshelf. It allows you to add color to a room without committing to an entire wall.
Curtains
Curtains aren't just for blocking light. They are also an important design element that should complement the space.
This blog has window curtain hanging tips, and suggests that you measure the window, consider the style of the room, know if you're buying off-the-shelf or custom, and iron the fabric before you do any hanging.
Just like the rug, you want your curtains to enhance the room, not dominate it. And most importantly, don't let them be a design afterthought. You'll regret it if you do!
Plants
If you're unsure of how to decorate your space, start with plants!
Plants not only bring a sense of life to your space, but they can also show your personality. If you want big, dramatic greenery, try a snake plant. If you want a more understated, low maintenance plant, try a cactus or a succulent.
And if you like to cook, grow some herbs such as rosemary, sage, or basil. They will look beautiful next to a window and provide you with delicious, fresh ingredients to cook with.
Lighting
A lighting fixture can say a lot about a room. Exposed light bulbs, a chandelier, a funky lamp, or even multicolored lights can give your space character.
Lighting is especially important if you don't have windows or much natural light. For this problem, try incorporating something that mimics sunlight. Candles can also help with this, as they warm up any room and provide ambiance!
Pictures and Wall Decor
This is where your personality can really shine through.
Paintings, pictures of friends and family, sports jerseys, diplomas, or professional photographs can adorn your wall and make a space feel like your own. You can also have a combination of these things on your wall and put them in similarly colored frames for uniformity.
If you're still unsure about what wall decor will complement your space best, try putting up a mirror! It can be a great way to bring openness and height to a room.
Inventive Decoration
Decoration gives those final touches to a space and can also help convey a theme.
If you are going for a theme like beachy or cabin-chic, it doesn't have to be tacky. There are always items you can choose that tie with the theme while still being elegant.
Bookshelves and coffee tables can be great places to play with decoration. For a sophisticated and distinctive look, try adding clocks, books, wooden bowls, glass jars, or woven baskets.
It's important to be restrained and only choose pieces that you love. If you add too many items, the space will become cluttered, and nothing will stand out.
Statement Piece of Furniture
One interesting piece of furniture can say a lot about you and your style.
In the kitchen, put brightly colored chairs around a wooden table for a much-needed contrast.
Furnish your living room with a pink, blue, or yellow couch. If that's not you, try adding color and texture with pillows. Complimentary pillows and blankets can bring that sense of personal style while still allowing you to keep more neutral tones in other places.
If you prefer to style with unique architecture instead of color, try a modern coffee table in the living room. These tables usually add a lot of storage, as they often have multiple pull-out drawers or open up in the center.
Whatever it is you choose, make sure it is consistent with the tone and style of the space. It's also important to only incorporate one or two of these pieces. If you include three or four, they will lose their impact, and the room will become a mishmash of pieces rather than one cohesive design.
Go Design a Space Unique To You!
Now that you know how to design a space, your home will be the envy of all your friends. Plus, it will feel pretty good knowing you did it all yourself.
If you found this article helpful, check out our design section for more tips!