The Moroccan Berber Rug Will Make A Lasting Impression
The Moroccan Berber Rug is both a beautiful work of art as well as a utilitarian object. The Moroccan Berber Rug is also referred to as a Beni Ourain Rug. The term Beni Ourain refers to a group of Berber tribes. Specifically, Beni Ourain rugs are a type of Berber rug. Though most closely associated with Morocco, the traditional Berber area encompassed a large part of northern Africa centered on modern day Morocco, particularly the Atlas Mountain area.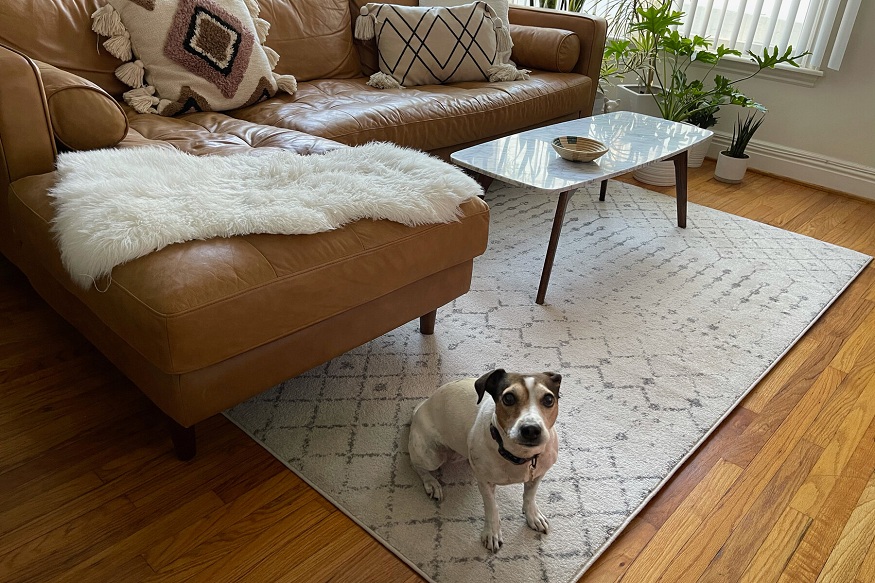 In fact, people have been weaving fabric in this area since prehistoric times. Many Berber tribes raised sheep in the lowlands around the mountains. These sheep produced the wool that would result in the famous Berber rugs. Berber rugs have a long tradition throughout Africa, Europe and the Mid-East due to the trade routes that passed through the Berber's home area. As with any large group of people, not all Berber's create the same type of rug.
Local groups each developed their own style of rug making and their own traditional patterns. Berber people made heavy rugs for those living in the Atlas Mountains and other cooler climates for use as bedding materials and covers. Lighter weight rugs were popular as bedding in the warmer areas of Africa. Rugs were also given as gifts to commemorate marriages, births and other special occasions.
The Berber weaving tradition produces a strong, durable weave that creates a long-lasting fabric. Though many people picture Berber rugs as mostly tan in color, the traditional color is a subtle off white created by the undyed wool of the area's sheep. While many Berber rugs do have colored patterns, some are made with only natural colors. Conversely, rugs are also created with brighter colors and patterns more reminiscent of modern art.
Traditional patterns were generally decorative but some patterns were also chose to defend against evil spirits, to attract good luck or simply depicted letters from the Berber alphabet. Today, Berber rugs can be found in homes around the world. In the mid-1900s, Berber rugs became popular in the United States and Europe with designers who used rugs with muted colors and geometric patterns to accentuate sleek modern designs and colors.
Though design tastes have changed, the Berber rug is seen as a timeless piece of functional art that can be used with a range of design styles. In addition to being used as a functional or decorative rug, Berber rugs can be used as wall hangings, furniture covers and throws. After thousands of years of production by the Beni Ourain and other Berber people, the Moroccan style rug is as useful in the modern world as it was in the nomadic past. It is likely that today's Moroccan Berber rug will become a cherished possession just like the millions of rugs made in the past.