New Year, New Style: The Top 10 Interior Decor Trends for 2021
Happy New Year! You've made it to 2021!
Now that you've made it through the bulk of a pandemic, a few hurricanes, and some other disasters, it's time to focus on the future. 2021 is upon us, and we're all determined to make this year a little bit better.
One of the most popular ways to make use of your time nowadays is to decorate and manage your home. Since we're all stuck at home anyway, we might as well make it an amazing space to be in.
That's why we're here to share the top home decor trends of 2021. Keep reading to get the latest and greatest from our style experts.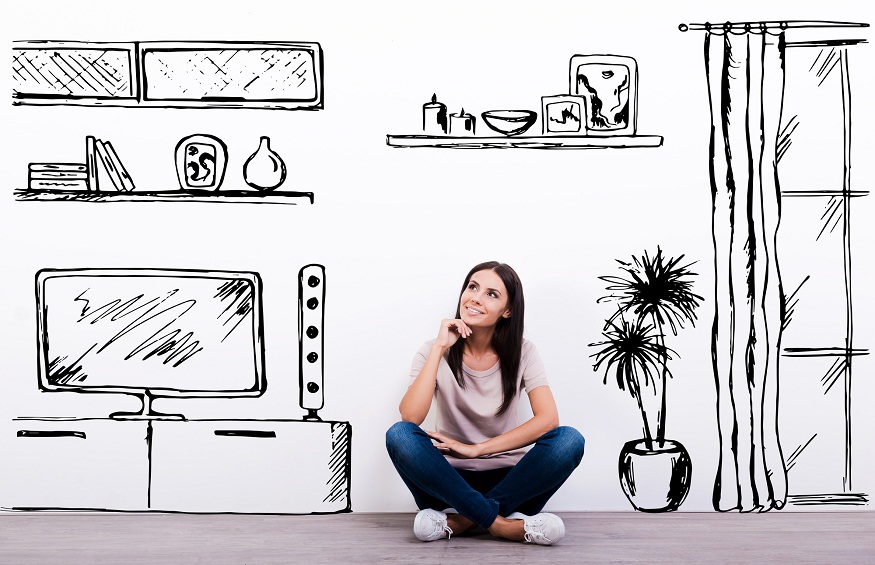 1. Indoor Plants
We're not sure whether indoor plants are fun to have or if everyone just got tired of not being able to see them outdoors. Nonetheless, people have started pulling outdoor plants inside their homes.
Beyond the scientific benefits of indoor plants, there are also styling benefits. Indoor plants can make your space feel more Earthy while also contributing to a neutral pallet.
Even if you don't know how to care for a plant, you can bring in a real-looking fake plant. Or, you can opt for a plant that doesn't need much looking after.
2. Everything Washable
The convenience of washable furniture is unmatched. As more and more companies found creative solutions for washing furniture, consumers became more and more obsessed.
Who doesn't like the idea of being able to wash their couch cushions?
Having washable yet stylish furniture is finally attainable, and it's time for you to jump on the trend.
3. Statement Lighting
Whether you've decided that your living room lighting needs some work or your bedroom lighting needs an upgrade, we've got you covered with the latest lighting trend: statement lighting.
Lighting has become a way of expressing our style and taste. These grand figures are most often found on vaulted ceilings, above tables, or even as a part of a simple space.
The key to using these lights is keeping everything around them simple so that they can stand out. Whatever your style, there is a statement light out there for you.
4. Geometric Shapes
Hear us out. Geometric shapes may seem extremely experimental, especially in a time where people are looking for soft, comfortable spaces.
However, a statement geometric piece is exactly what any lively person needs in their home.
Geometric shapes are rebellious, and that's exactly why we love them as a statement piece of furniture in any home. A soft, cozy living room with a bright yellow, curved couch sounds inviting. Play around with this trend and find out what your favorite geometric pieces are.
5. Multipurpose Spaces
As we seek to do more and more in our homes, we need more and more space. However, picking up and moving into a bigger house isn't an option that everyone has or wants to take.
That's how multipurpose spaces were born.
Multipurpose spaces allow us to do more than one thing in the same space. For example, you may have a dresser be a desk or a bedroom be an office.
There are plenty of great ideas for combining two purposes into one room. Think about two functions you want to have in your home and how you can combine them into one room. You could even have one piece of furniture work for two different functions if you're looking to reduce crowding.
6. Neutral Tones
Neutral is everything in 2021. This trend has been growing for the past couple of years, and it has finally arrived.
Whites and grays are all the rage. With a sprinkle of black, your home will feel extremely cozy. This is not to mention that you'll have a minimalistic vibe even if your house is crowded.
We should also mention that blush is considered a neutral color now. A very light pink color can sit comfortably with a monotone theme and offer a pop of color for anyone who is looking for more than blacks and whites.
7. Bidets
Yes. You read that right: bidets.
This trend started roaring after the pandemic led to a toilet paper shortage. Marketing teams across the world (and especially in the United States) started pushing for people to buy bidets.
They reduce toilet paper use and leave you with a clean bottom. It's a win-win.
8. Cottagecore
If you are anywhere on social media, you've probably heard of the term "cottagecore." This style trend reverberates back to wholesome, pastoral tones and looks.
This aesthetic is marked by soft pastels and flowing designs.
If you're looking to hop on this trend, a quick Google search can get you what you're looking for. However, we do not recommend this trend for those of you who want a clean look for your home since it can look a bit cluttered.
9. Earthy Shades
Just like we mentioned with the at-home plants, Earthy shades are all the rage. Plants are a great way to bring these into your home, but you can also think about shiplap walls or wood furniture.
You can also find Earthy colors in deep browns and reds. The point is that you want to bring in colors that you'd see if you walk outside.
10. Decorated Offices
Since most of us are working from home in some capacity, home offices have become more popular.
We used to have our meetings at the dining table. However, home offices have now become another room entirely.
Home offices are now sophisticated and organized rooms that have become a staple in the home.
Decor Trends and More
We can't wait to see what you do with all of this inspiration. We're definitely ready to go spruce up our own homes now.
Whether you decide to start in the bedroom or the living room, we're sure that you've got some great ideas brewing.
If you're looking for more ideas or more information about home decor, feel free to check out the rest of our blog. We have a ton of great information just like this.